WELCOME TO
Middle Creek Veterinary Hospital
We welcome everyone to Middle Creek Veterinary Hospital and Exotic Animal Clinic. No matter who you are, where you're from or what kind of creatures live at your house, you can feel at home here.
Due to pandemic restrictions we have adjusted office hours and appointment procedures. Clients are not being allowed in the office except for end of life appointments so that we may adhere to social distancing and sterilization practices. Please call our office when you arrive.
Our new office hours:
Monday 9:00am – 5:00pm
Tuesday 10:00am – 7:00pm
Wednesday Closed
Thursday 10:00am – 7:00pm
Friday 9:00am – 5:00pm
Saturday Call for appointment

We Are Your Exotic Pet Specialist!
Middle Creek Veterinary Hospital, your Raleigh veterinarian is pleased to provide services to our exotic patients!
We are proud members of these exotic specialty groups which allow us to practice the most up to date medicine possible with their continuing education and resources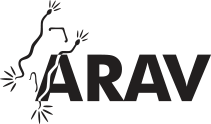 See Our Services